In this week's post, Shipley's Assistant Director of Educational Technology and Lower School Technology Coach Deb Finger gives her top 4 app recommendations for young readers.
Epic!
Epic! Is a mobile and web-based library for elementary students. They call themselves "the Netflix of books,"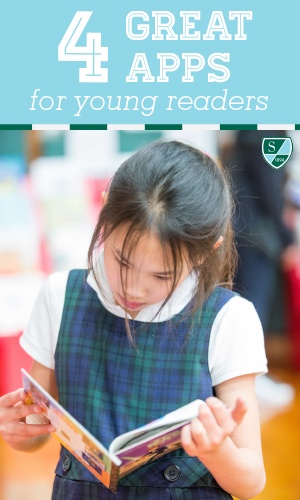 and I would have to agree. The books are all popular, and as children read more and more titles, they get personalized recommendations based on their past selections. The books range from fiction to non-fiction and also include read-to-me books and leveled readers.
Homer
Homer is a research-based phonics reading app that my students LOVE. Kids make their way through Pickle Wickle Park with their Wickle, a cute little customizable character, earning points for reading, playing educational games, listening to books, and more.
One More Story
One More Story is a web-based read-aloud app that goes beyond simply narrating a story. Instead, the words are highlighted as they are read by the narrator, allowing children to visually track their progress in the story and learn how new words are pronounced.
Starfall
Starfall is a mobile and web-based app with a focus on phonics. It includes listening, watching, interacting, and playing activities that all center on developing reading skills.
For more reading app recommendations, see Deb's contribution in Reader's Digest's article, The 6 Best Reading Apps for Budding Bookworms.